SPECIALISED DISABILITY DRIVING INSTRUCTOR AND OLDER DRIVER ASSESSOR.
GOULBURN AND SURROUNDING DISTRICT
1 HOUR LESSON =  3 LOG BOOK HOURS
TO BOOK A LESSON OR FOR OTHER ENQUIRIES PLEASE PHONE 0412318008.
IF NO ANSWER PLEASE LEAVE A VOICE OR TEXT MESSAGE.
Owens Driving School  is open from Monday to Thursday 9 am till 8 pm or by special arrangements.
OWENS DRIVING SCHOOL HAS A BETTER THAN 90% PASS RATE WITH (Service nsw) (Ps) TESTS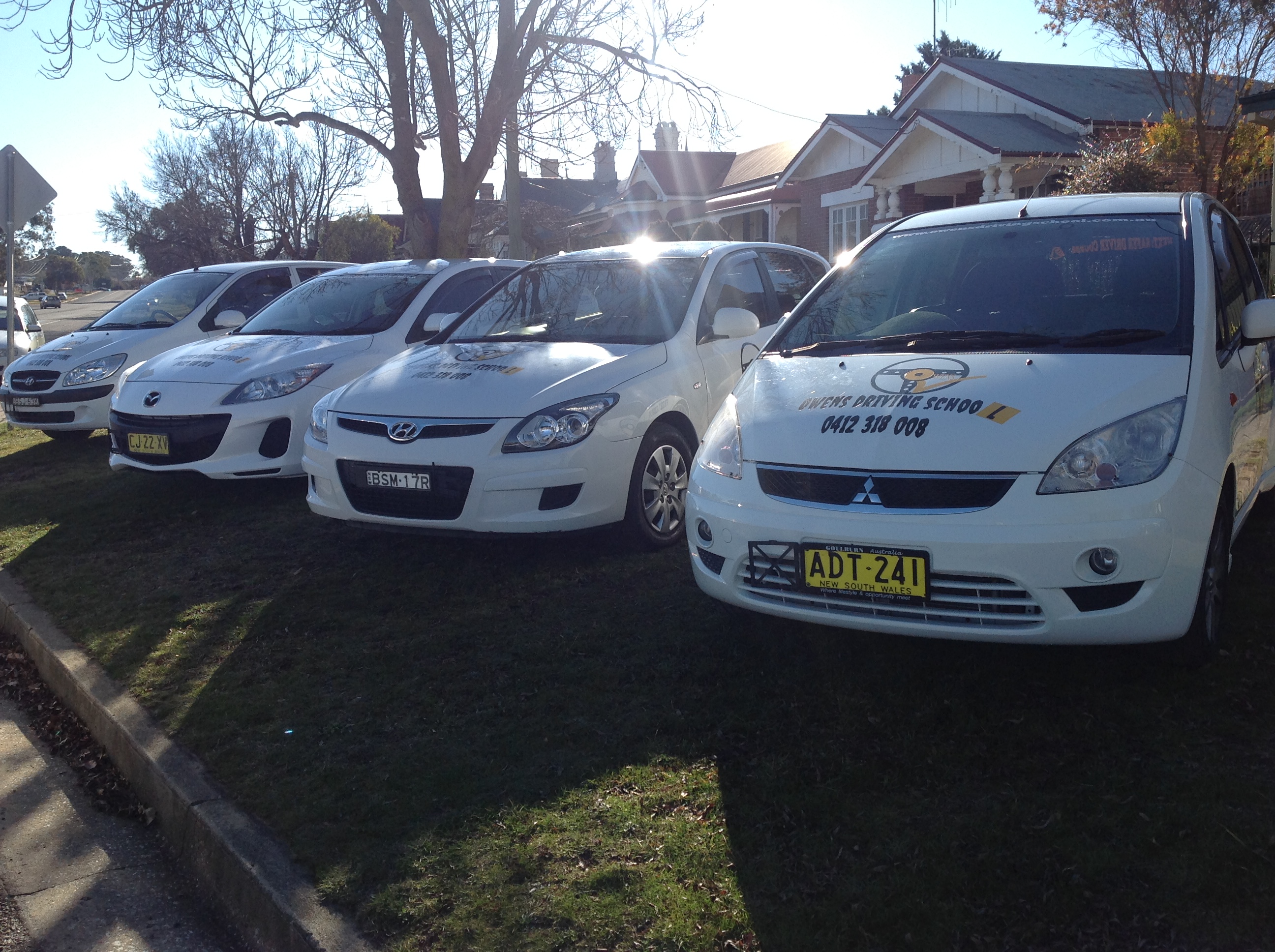 * OUR PRICES ARE COMPETITIVE, REMEMBER CHEAPEST IS NOT NECESSARILY THE BEST
We also provide:
* AGED DRIVER REFRESHER COURSE AND RMS OLDER DRIVER ASSESSMENTS.
* RMS TEST PREPARATION AND ASSESSMENTS
* N.S.W SAFER DRIVER COURSE 
* PATIENT, PROFESSIONAL AND RELIABLE INSTRUCTOR
* WORKING WITH CHILDREN ACCREDITED
* DUAL CONTROLLED AUTOMATIC AND MANUAL VEHICLES
* MEMBER OF THE N.S.W DRIVER TRAINERS ASSOCIATION
* DRIVER REHABILITATION O/T QUALIFIED INSTRUCTOR
* FULLY INSURED AND LICENCED
* Qualified instructors for both automatic & manual lessons.
* Not only teach you how to pass your test, but how to drive safely and with confidence.
* Years of experience with high pass rates.
* Punctual, reliable instructors in a positive, encouraging & friendly environment.
* Patient, Calm Instructors with Honest feedback & advice.
* Recommended by younger and older learner drivers.